This is the boat I got from ebay - probably paid too much, but hey, it looks great!
Here is one of my less minor problems in the restoration process: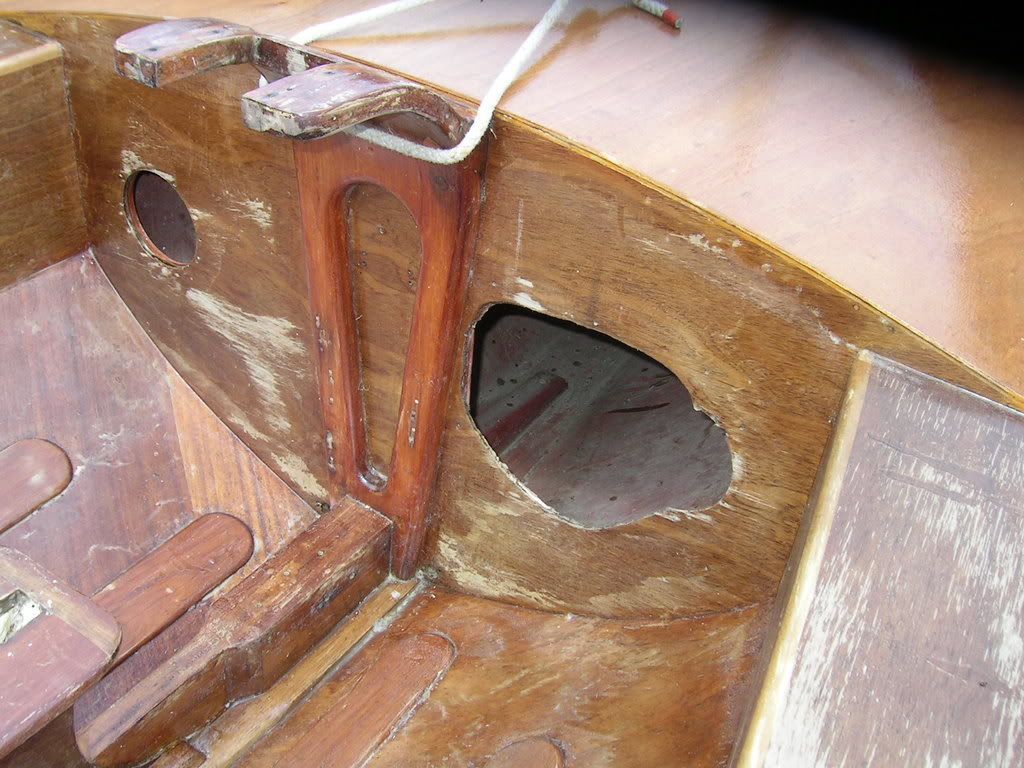 With the boat I got given an enormous hatch cover which I think the previous owner was going to use to plug this gap before he gave up on the whole project. I am not so keen on that idea - so I'm thinking to put a marine ply panel over the hole with a standard hatch cut in to it.
Any suggestions?
Sorry the pic is so big - I will attempt to work out how to resize. other pics can be seen in my photobucket at:
http://s286.photobucket.com/albums/ll11 ... Agamemnon/